Fijet Academy for Young Travel Journalists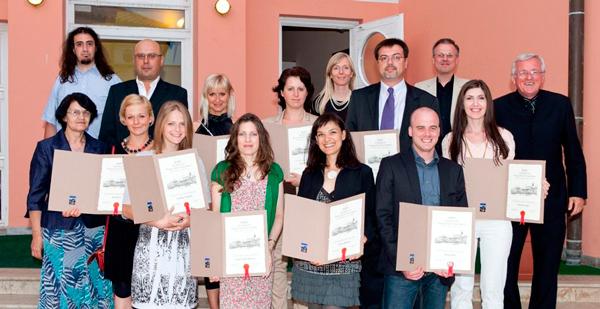 Young Journalists Program
The FIJET Young Journalists Program provides an opportunity for young journalists to work with experienced tourism journalists and visit some tourisme resorts.
The last academy was in 2012 in the city of Maribor Slovenia
The program includes seminars, workshops and hands-on learning experiences. Participating journalists are also given tours and opportunities to meet and talk with tourism professionals.
Participating students collaborate on writing and presenting an article or report (to be selected by the students) during the course of studies. Students are also required to write (for print publications) or produce (for radio and television) a report on the host country. The programm is sel for one week.
Participants of FIJET Academy 2012

Irina Asiova
Bulgaria

Leonardo Ebner
Italy

Katja Ertl
Slovenia

Cristina Favento
Italy

Danijela Grgić
Croatia
Tiziana Maria Gulotta, Italy

Begum Surek Guneri, Turkey

Zoltán Győrffy, Hungary

Vesna Hrovatin
Italy

Tjaša Janovljak, Slovenia

Jan Klavora, Slovenia

Georgiana Maria Leanca, Romania

Georgiana Maria Leanca, Romania

Serlin Şenyılmaz, Turkey

Nina Malnar Travaš, Croatia

Matej Zalaznik, Slovenia